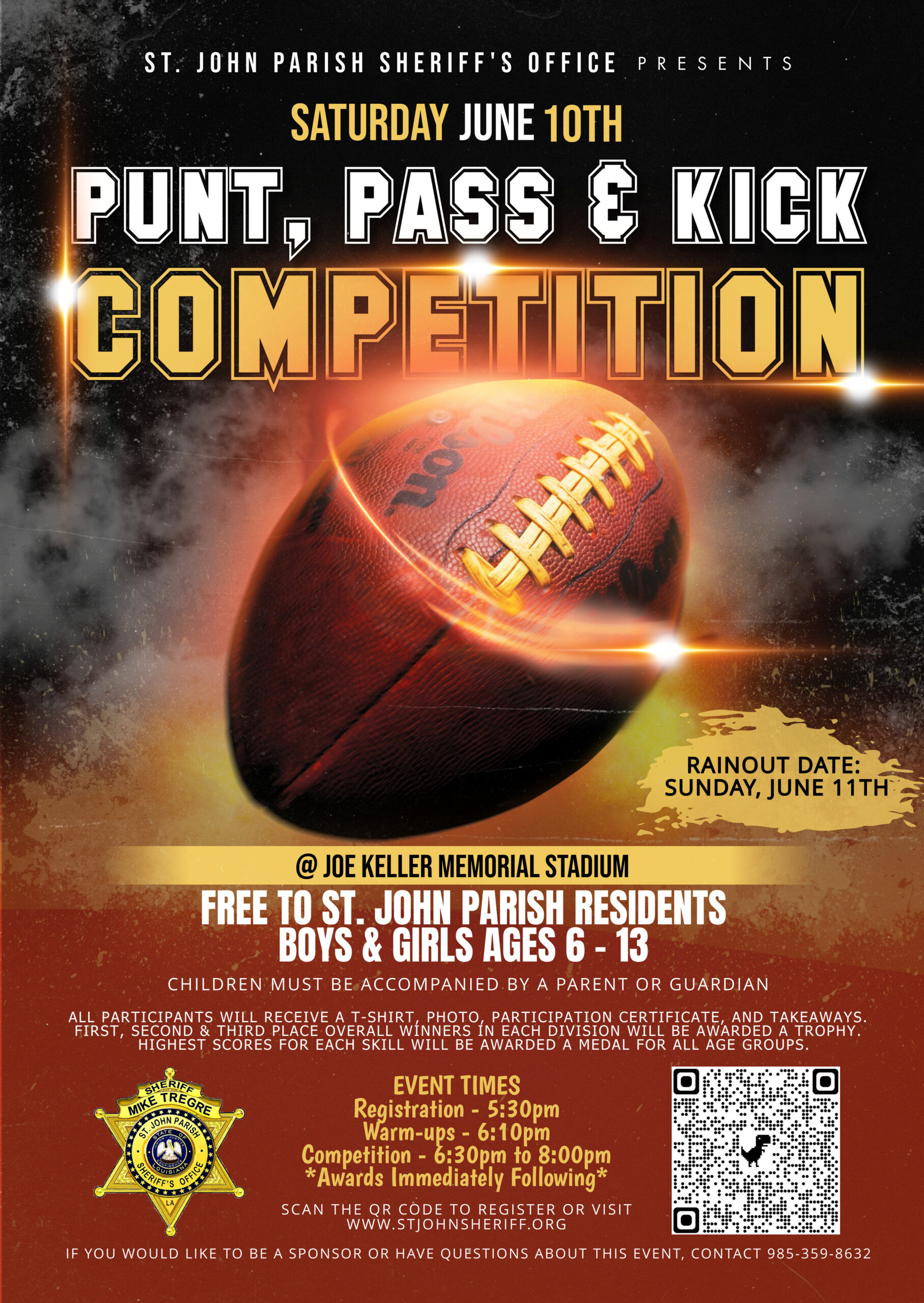 Punt Pass Kick Competition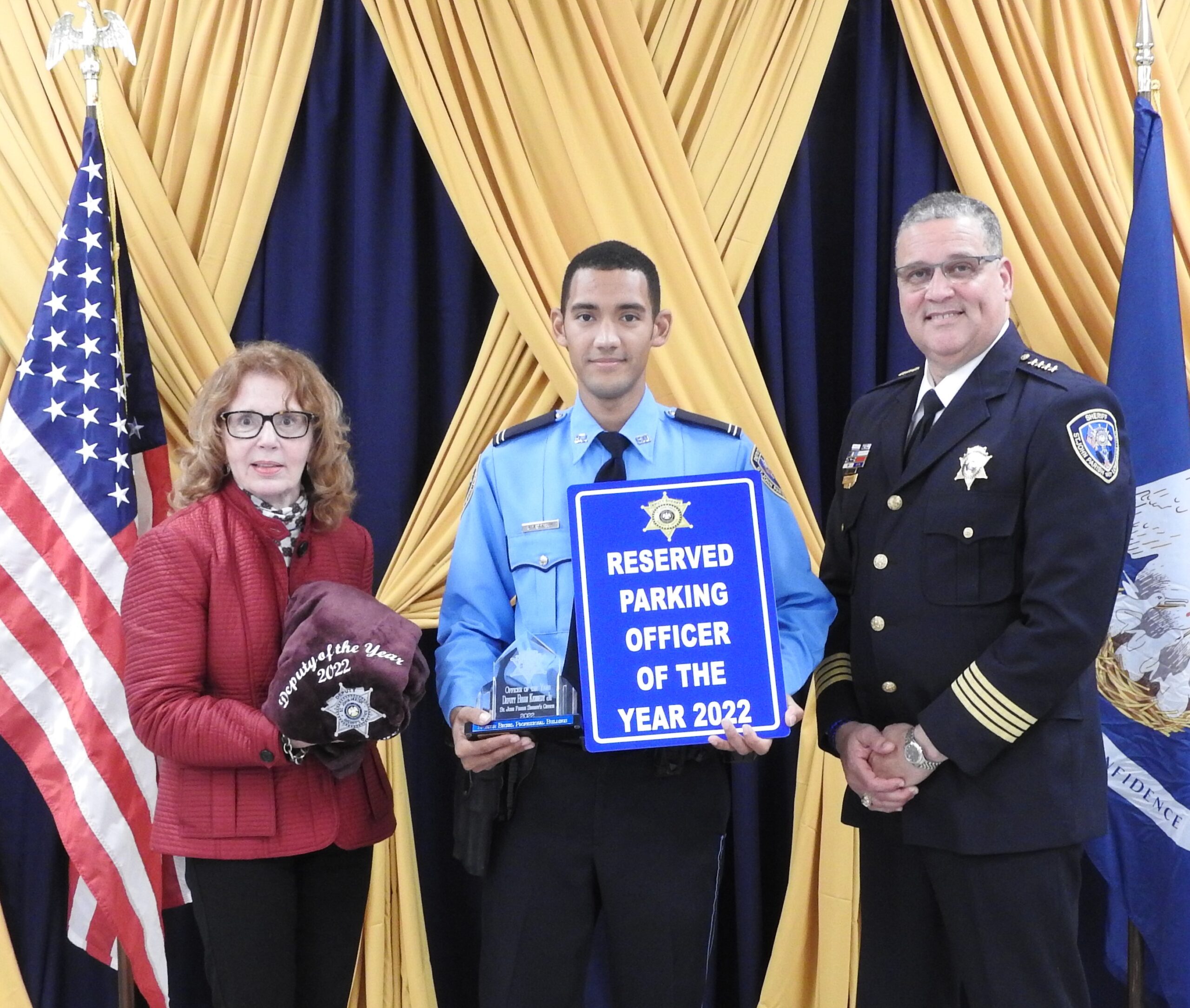 2022 Officer of the Year - Brian Kennedy Jr.
Brian Kennedy Jr. with Officer of the Year Sponsor Judge Mary Becnel and Becnel Professional Buildings and Sheriff Mike Tregre
Please contact us if you are interested in an exciting and rewarding career with St. John Parish Sheriff's Office.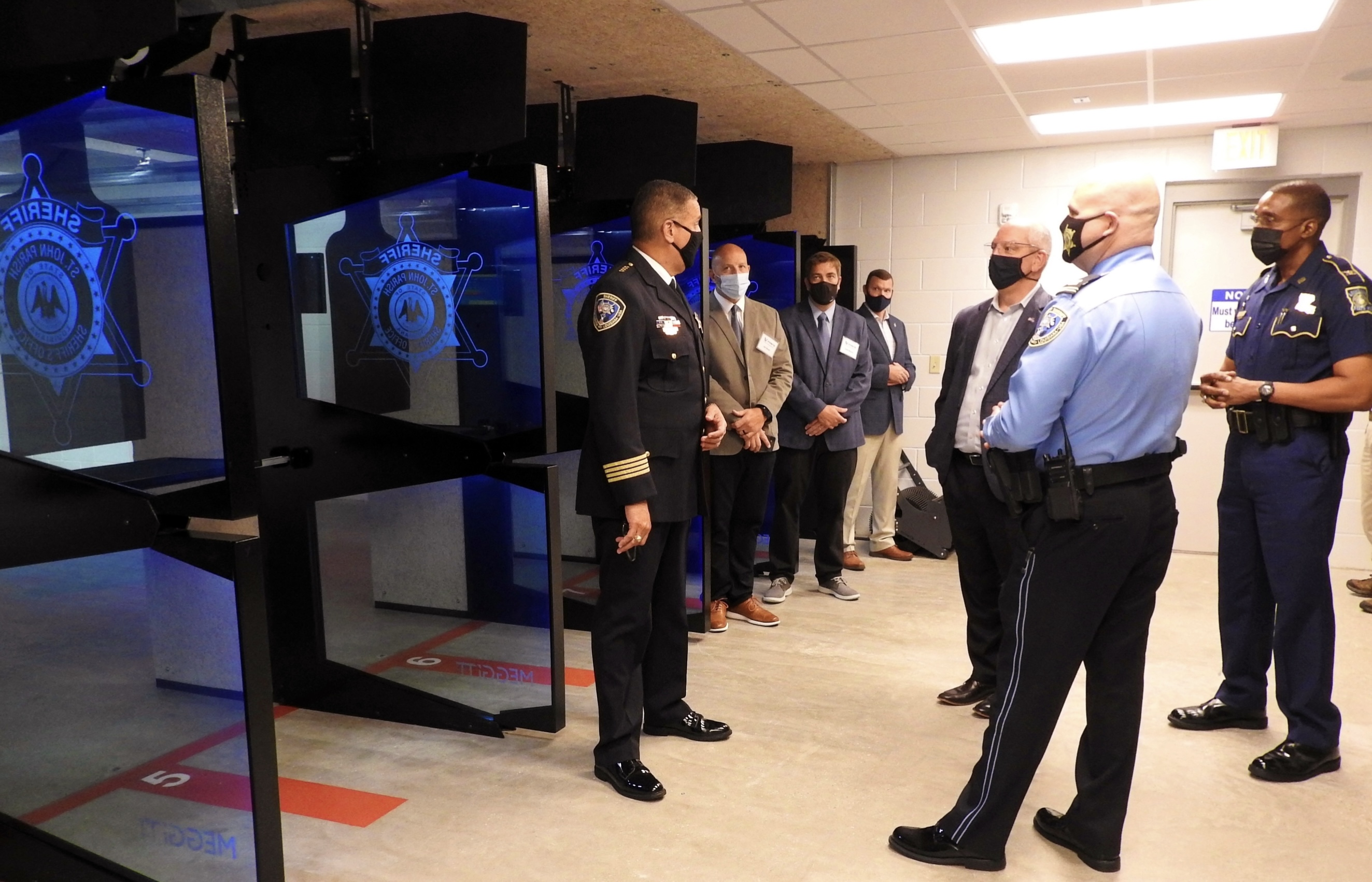 Sheriff Mike Tregre was joined by Governor John Bel Edwards and several elected officials statewide on April 30, 2021 to celebrate the grand opening of the St. John Parish Sheriff's Office's new Lloyd B. Johnson Law Enforcement Training Center at 947 Cambridge Drive in LaPlace.
New 2022 Public Safety Complex
St. John Parish opened a new public safety complex in April 2022 to increase police, fire and medical presence on the west bank.
Sgt. Jonathan Walker Receives 2021 Deputy Sheriff Valor Award
Sgt. Jonathan Walker was named the recipient of the Louisiana Sheriffs Association's 2021 Deputy Sheriff Valor Award. Michael Ranatza, LSU executive director, presents the award. With them is Sheriff Mike Tregre.
SJSO's SWAT Tactical Training Facility
The SJSO's SWAT team opened a new tactical training facility, in memory of Captain Octavio "Ox" Gonzalez, in August 2022.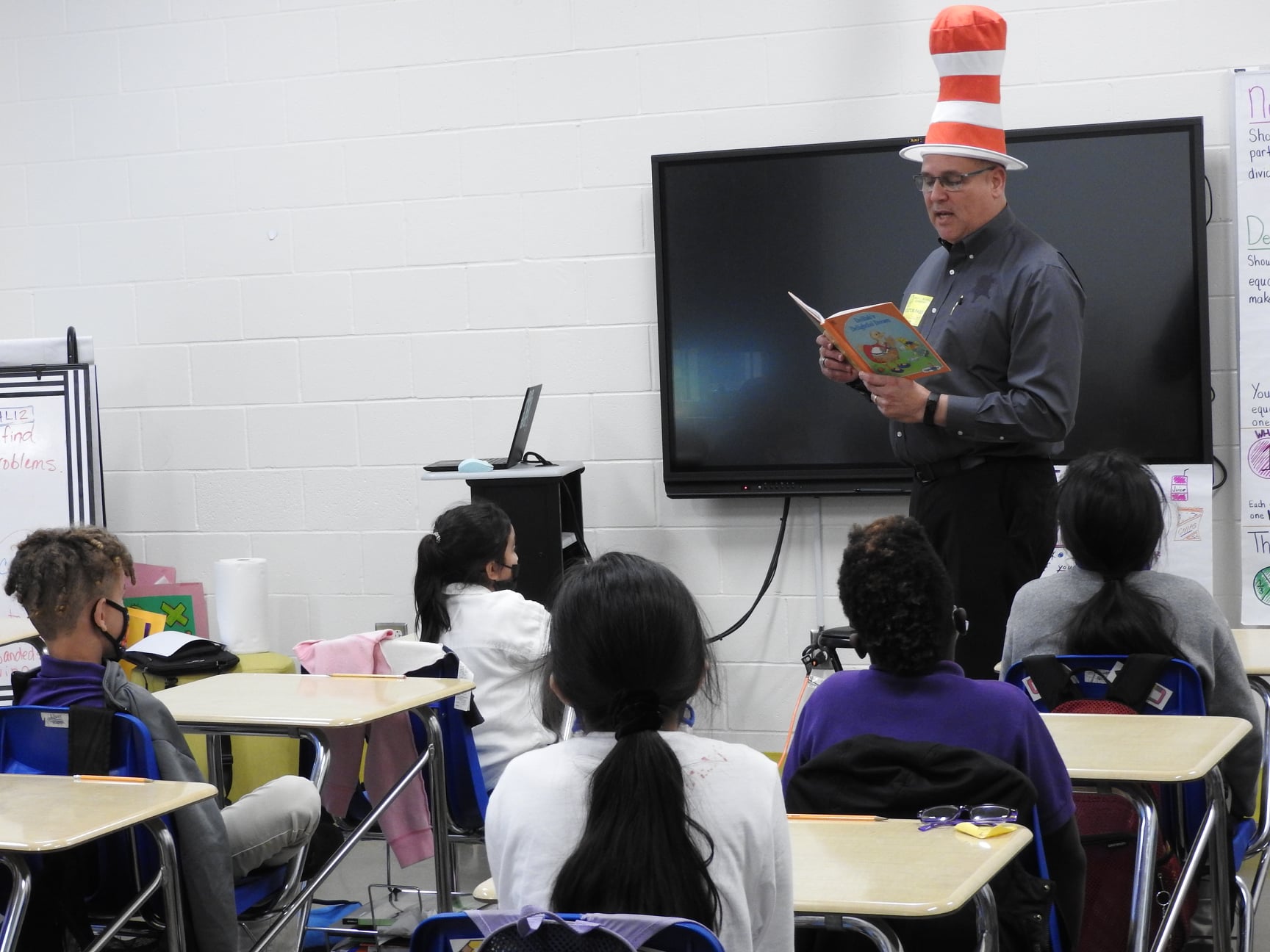 National Read Across America Day
In celebration of National Read Across America each year, Sheriff Mike Tregre and officers enjoy reading and to students at local elementary schools.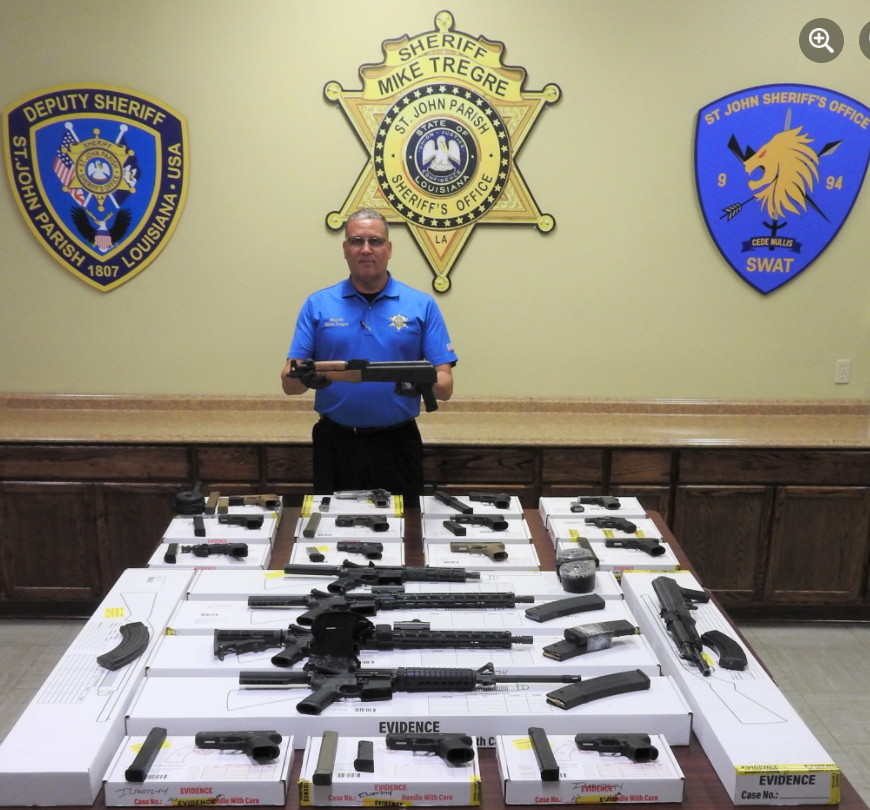 Stemming an Uptick in Gun Violence
A recent initiative aimed at stemming an uptick in gun violence in St. John the Baptist Parish resulted in almost two dozen firearms taken off the streets as well as several arrests, Sheriff Mike Tregre has announced.
Learning about Drones at the Academy
A session on drones and robotics is among the highlights of the SJSO Citizens Academy.
St John the Baptist Parish
Sheriff's Office
1801 West Airline Hwy.
LaPlace, Louisiana 70068
Phone (985) 652-9513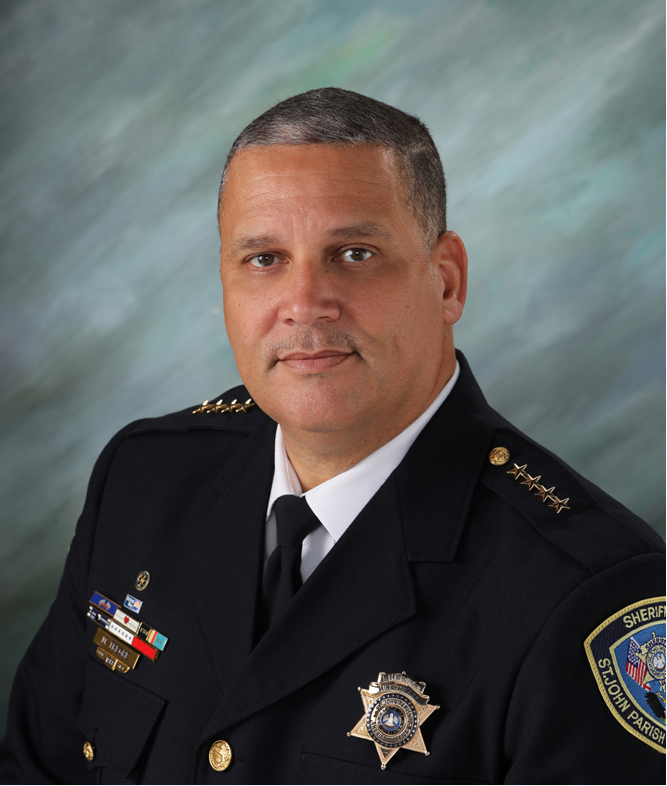 Sheriff Michael Tregre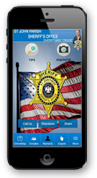 It's a free app that offers many features that allow the public to seek information about the Sheriff's Office, get notifications, see crime mapping, research inmates, warrants, and more.