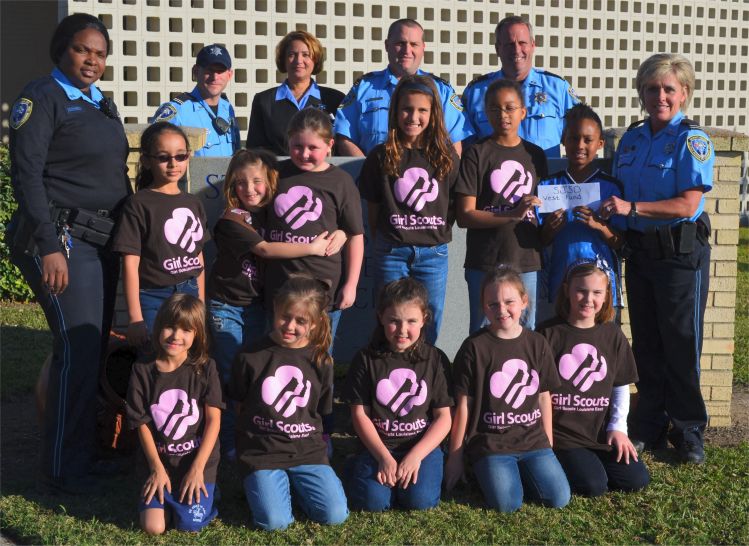 Memebers of LaPlace Brownie Troop 20047 are shown presenting thier donation of $529.94 to members of the St John Parish Sheriff's Office for the Sheriff's Vest Fund. The Brownies held a "bagging for tips fundraiser" at the LaPlace Winn-Dixie.
We thank these girls for thier efforts in helping make our officers safe. Brownie Troop 20047 are members of the East Louisiana Girl Scouts of America.

Officers pictured left to right: Deputy Michelle Piearson, Deputy Jay LeBlanc, Deputy Ann-Marie Duronslet, Sgt. Marshall Carmouche, Captain Jason Weber, Deputy Cindy Faucheux.