The two good Samaritans who spotted a man skulking about the parking lot of a Kenner hotel Wednesday night (Jan. 1) suspected he might be up to no good based on his attire: a blue ski mask and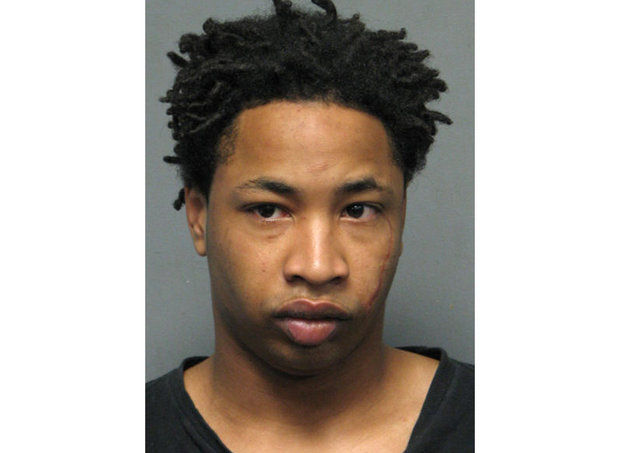 blue rubber gloves with the hood of a blue sweatshirt pulled over his head. Ronald Gordon, 23, of Reserve, eventually confirmed their suspicions, prompting them to confront him, then hold him until authorities could arrive, said Sgt. Brian McGregor, spokesman for the Kenner Police Department.
His coordinating, seemingly criminal costume aside, Gordon's intentions were not clear at first when the two unidentified witnesses spotted him just before 9 p.m. in the parking lot of the Hilton Garden Inn, 4345 Williams Blvd., in Kenner.
But as they they watched, Gordon got out of his car, scanned the area, then slowly approached a sport utility vehicle, an arrest report said. Gordon pressed his face to the window and peered inside, the report said. He then tried to open the front passenger door, unsuccessfully pulling on the handle several times, the report said.
Undaunted, Gordon headed to another nearby SUV, according to the report. The two witnesses watched as he pulled on that vehicle's driver's side door handle several times, the report said.
At that point, the witnesses jumped out of their car and confronted Gordon, who took off running. They managed to catch him and hold him until officers could arrive, McGregor said.
Gordon, of 131 N.W. 15th St., Reserve, was booked Thursday with two counts of attempted simple burglary. Gordon is on probation until December 2018 for three convictions for simple burglary, McGregor said. No bond information was available.