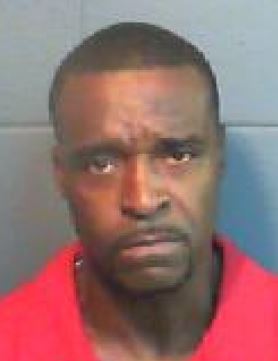 Tracy Bell
On Friday, October 21, 2016, at 1:45 pm, St. John the Baptist Parish Sheriff's Office deputies responded to the First American Bank on Belle Terre Boulevard in LaPlace for a hold up alarm. While deputies were in route to the call, 911 dispatchers provided responding deputies with a description of the male perpetrator that robbed the bank of an undisclosed sum of money. He fled the bank on foot. Within minutes of the initial call, deputies located a suspect matching the description of the perpetrator near the intersection of Madewood Drive and Bayonne and detained him for further investigation.
Over the course of the investigation, detectives determined that the perpetrator gave a teller a written note demanding money or he would hurt her. Detectives identified the perpetrator as Tracy Bell, 42, of New Orleans. When deputies detained Bell, they recovered a pellet gun and the stolen money. No one was injured during the incident.
Detectives arrested Tracy Bell and booked him with armed robbery with a firearm and resisting an officer. Bell remains in custody in lieu of a $66,500.00 bond.