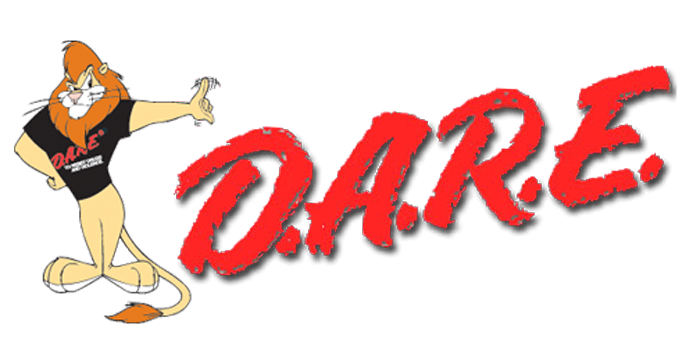 St. John Sheriff's Office DARE Officers
Sgt. Danielle Falgoust 
985-652-7058 or 985-359-8746
About DARE
Part of the reason D.A.R.E. (Drug Abuse Resistance Education) works so well is because it is a collaborative effort between the St John Sheriff's Office, your school, parents, and community leaders. D.A.R.E. works because it surrounds children with support and encouragement from all sides.
D.A.R.E. teaches kids how to recognize and resist the direct and subtle pressures that influence them to experiment with alcohol, tobacco, marijuana, and other drugs. Kids also learn ways to be in charge and hot to recognize and resist peer pressure. Lessons are taught on how to deal with a bully and how to avoid bullying. And since between 70% and 90% of all crime is drug related, it is absolutely vital that we reach the children of America before it is too late.
The D.A.R.E. program is usually introduced to children in the 5th grade. A specially trained officer comes into your school one day a week for seventeen weeks and teaches the children. The D.A.R.E. curriculum is designed to integrate easily into school lesson plans. Student participation in the D.A.R.E. program may be incorporated as an integral part of the school's curriculum in health, science, social studies, language arts, or other subjects. The classroom teacher maintains a supportive role in classroom management while the officer is teaching. And, finally, D.A.R.E. program participation by students is incorporated as a fundamental part of the students' final evaluation.
DARE Officers Training
D.A.R.E. Officers attend a rigorous and demanding training where professors from Louisiana Colleges' teach officers how to be teachers. Mentors teach how to present the lessons in the D.A.R.E. curriculum.
Left: Cpl Trystin Williams,   Right: Sgt Danielle Falgoust
Dare Graduates – Participating Schools
Ascension of Our Lord

Firth Ward

Garyville Magnate

Lake Ponchartrain

John L Ory

LaPlace Elementary
Reserve Christian

Riverside Academy

St. Joan of Arc

St. Peters

Our Lady of Grace

West St. John Elementary