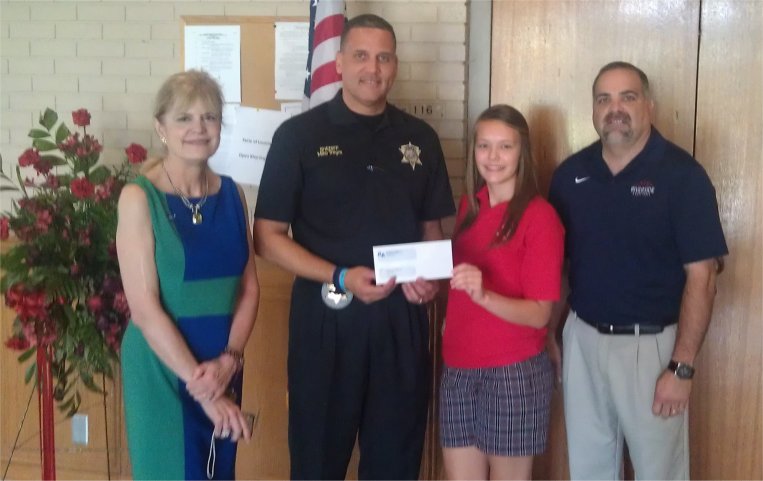 L-R: Assistant Principal Rhonda Perkins, Sheriff Mike Tregre, Monique Hauk, Pricipal Perry Dicarlo
Monique Hauk is pictured presenting Sheriff Mike Tregre a check for $861.00. Monique spearheaded a bake sale at Riverside Academy. With the coopertation of faculty and staff, Hauk raised the money to assist the families of the fallen and injured St John Officers.
Thanks Monique, for a job well done.