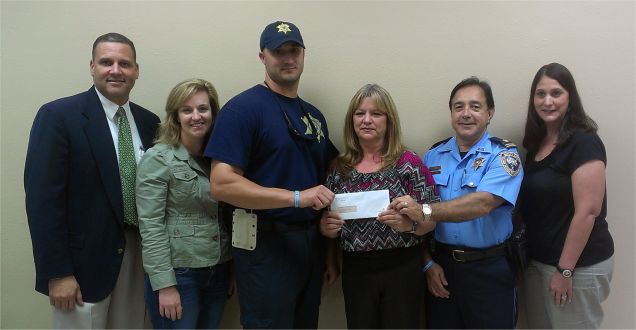 Sheriff Mike Tregre, Kristen Barney, Sgt. Blane Rome Jr., Shelley Rome, Major Steve Guidry, Jacki Tamplain
Shown above are ArcelorMittal of LaPlace employees, Kristen Barney, HR/LR Manager; Shelley Rome, Purchasing Manager; and Jacki Tamplain, HR Generalist, presenting a check in the amount of $3,200.00 to St John Sheriff's Officers Sgt. Blane Rome and Major Steven Guidry as Sheriff Mike Tregre looks on.
The donation will be deposited to the Sheriff's Bullet Proof Vest Fund.
St. John Sheriff's Office thanks ArcelorMittal for thier generosity and contribution to the safety of our officers.