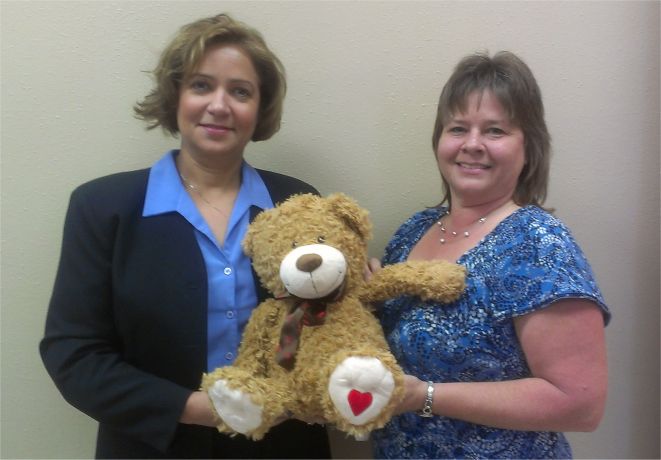 Deputy Ann-Marie Duronslet Debbie Tamplain
Deputy Ann-Marie Duronslet is shown with Debbie Tamplain, a local Avon Independent Sales Representative, holding one of the several hundred stuffed bears that were made for the St John Parish fallen and injured officers fundraiser. The stuffed bears were donated back, and distributed to the Sheriff's Office, local Fire Departments, and Acadian Ambulance who in turn gave the bears to local area children.
St. John Parish Sheriff's Office thanks Debbie Tamplain for her endeavor and all those who made donations for their generosity to our officers.