April 12, 2013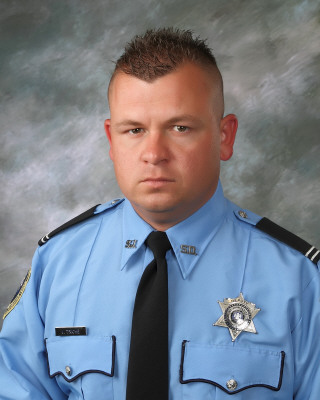 I am writing to express my utmost gratitude for the support I have received from everyone since the incident on August 16th, 2012 in LaPlace. I've wanted to find the proper words to thank Sheriff Mike Tregre and my fellow co-workers at the St. John the Baptist Sheriff's Office. And also extend my deep appreciation to my family, friends, the community, and others who have kept me in their prayers from different cities across the United States.
The kindness, support, and prayers are what got me through my toughest times while in the hospital for almost four months. The homemade get well cards that I received from the children from different schools cheered me up and truly touched me. I wanted to make sure the children and the teachers know how much I appreciated them.
Everyone that took time out of their busy schedule to driver all the way to Baton Rouge to come visit me, even when it was only a 30 minute visiting limit, thanks you. I enjoyed our visits.
To everyone who donated blood, thank you. It assisted me with my fight to live.
To everyone who donated to the fund and put together a benefit, thank you. My family and I greatly appreciate every benefit that has been held and everyone who showed up to support us.
I want to thank my wife, who stayed by my side while I kept on fighting, and want to thank her boss, Winston, for allowing her the time off to be with me. I also want to thank my mom, who also stayed many days and nights to help assist me in the hospital. My dad who I know is watching over me through all of this, thank you. To our families, for being there for me & Melissa whenever we needed it, thank you. It was all appreciated and never went unnoticed.
A big thank you goes out to Sheriff Mike Tregre and the department for three continued support. The welcome home escort left me speechless. I cannot ask to work for a better establishment. I look forward to the day that I can return back to work.
Thank you to Sgt. Chip Wale, Sgt. Keith Carrroll, other officer, the surgeons at River Parish Hospital, the ICU team at Our Lady of the Lake Hospital (Baton Rouge), and God who played a huge role in saving my life that morning. I am forever grateful.
Last, but definitely not least, thank you to 3 heroes from the morning of August 16th, 2012, whom I had the honor to work with, Deputy Scott Boyington, and the late Deputies Brandon Nielsen and Jeremy Triche.

With Sincere Thanks,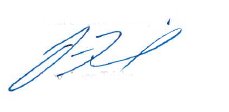 Dpy. Jason Triche