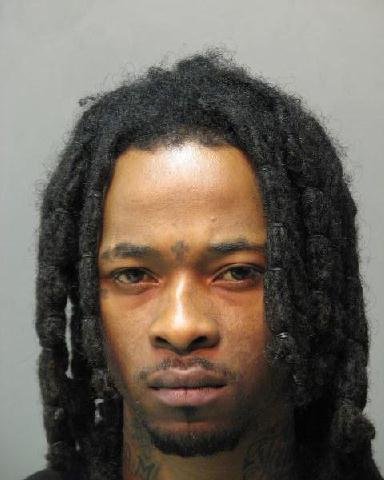 On Monday, June 3, 2013, St. John the Baptist Parish Sheriff's Office Narcotics Detectives executed a judicial court ordered search warrant at a residence in the 100 block of Phoenix Lane in LaPlace. The search warrant and subsequent arrest of Trey Creecy, 27, culminated a 3 week investigation.
Creecy lived at the residence with his girlfriend and 4 small children ranging in age from 2 months to 8 years old. During the execution of the search warrant, detectives recovered a stolen handgun, drug paraphernalia, and $100 worth of marijuana from the residence.
Creecy was booked with possession of marijuana, possession of drug paraphernalia, possession of a firearm by a convicted felon, illegal use of CDS in the presence of a juvenile, and possession of a stolen firearm. He was arrested 16 times in St. John the Baptists Parish since 2002. His charges included possession with intent to distribute marijuana, possession with intent to distribute cocaine, trespassing, aggravated flight from a deputy, and numerous contempt of court warrants for traffic violations. His bond is $56,500.00.