TROOP C – NEWS RELEASE


Head-On Crash Leaves Three Dead and One Seriously Injured in St. John Parish



Vacherie, LA- Shortly before 6 AM this morning, October 8, 2013, Louisiana State Police Troop C investigated a three vehicle crash on LA 3127 in St. John Parish where three people were killed and one man was seriously injured after an eighteen wheeler crossed the center line.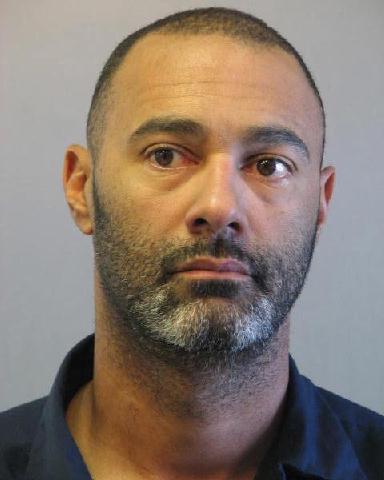 The investigation revealed that a 2006 Peterbilt tractor truck was traveling north on LA 3127 near LA 3213. The Peterbilt was being driven by Damion Robinson (B/M age 43) of Boutte, LA. For unknown reasons, the Peterbilt crossed the center line of LA 3127 and entered the southbound lane where it sideswiped a 2007 Chevrolet Silverado being driven by Chad Hebert (W/M age 45) of Chackbay, LA. A 2006 Honda CLX that was traveling south behind the Silverado attempting to avoid the crash by traveling onto the southbound shoulder, but was struck head-on by the Peterbilt. After the impact, the Peterbilt pushed the Honda more than one hundred and twenty feet off the road before coming to rest in a canal. The Honda was being driven by Saul Montoya (O/M age 42) of Prairieville, LA. Montoya and his two passengers, Lucio Hernandez-Gelindo (O/M age 45 of Prairieville, LA) and Horacio Cordero-Marquez (O/M age 34 of Baton Rouge, LA), were pronounced dead on the scene by the St. John Coroner's Office. Hebert was transported to University Hospital in New Orleans with serious injuries. Robinson was not injured in the crash. All the individuals involved in the crash were wearing their seat belts except Horacio Cordero-Marquez.
Robinson submitted to a breath test and was cleared of any alcohol involvement. Routine toxicology tests are pending at the St. John Parish Coroner's Office for Montoya. A blood sample could not be obtained from Hebert due to emergency surgery.
Damion Robinson was arrested and booked into the St. John Parish Jail. He was released on cash bond. This crash remains under investigation.
Troopers remind motorists to always be aware of their surroundings. Taking the time to drive defensively can mean the difference between getting in a crash and avoiding one. While not all crashes are survivable, proper use of seat belts can greatly decrease an occupant's chance of death and may greatly reduce the extent of injury. Louisiana law requires every vehicle occupant, front seat and back seat, to be properly restrained day or night. Taking the time to buckle up every trip and every time is the single most effective thing you can do to protect yourself in a crash.
Motorists that witness hazardous situations are urged to call *LSP (*577) and report that activity to the Louisiana State Police.
Contact Information:
Tfc. Evan Harrell
Public Information Officer
Louisiana State Police – Troop C
Office- (985) 857-3680
Evan.Harrell@dps.la.gov
www.LSP.org