On Saturday, December 14, 2013, at 7:33 am, St. John the Baptist Parish Sheriff's Office deputies responded to the 1600 block of West Frisco Drive in LaPlace for the report of a 31- year-old female who was physically assaulted and forcibly abducted by her ex-boyfriend.

The victim told investigators that at 12:30 am Patrick D'Antoni, 33, of Reserve forced his way into her apartment when she answered his knock at the door. D'Antoni hit the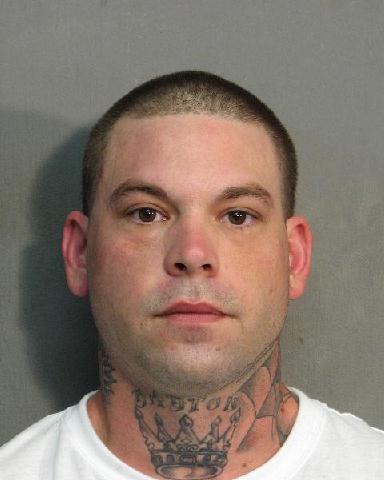 victim and took her car keys and money from her purse. He then grabbed her and forced her into the front passenger seat of her car. D'Antoni then drove to his residence on Millet Street in Reserve. Once there, the victim attempted to flee twice, but D'Antoni physically assaulted her with each attempt. When D'Antoni went to sleep, the victim fled his residence in her car.
Based on the victim's statement and physical evidence, detectives sought and obtained a judicial court ordered arrest warrant for Patrick D'Antoni. Monday, with the assistance of the US Marshall's Fugitive Task Force, detectives arrested D'Antoni at his residence. He was charged with unauthorized entry of an inhabited dwelling, second-degree kidnapping, violation of a protective order, and fugitive from another agency. He remains in custody in lieu of a $75,000 bond.
D'Antoni was arrested November 1 and charged with domestic battery and theft. He was arrested twenty-two times in St. John the Baptist Parish since November 1997.