On Tuesday, December 31, 2013, at 1:55 am, St. John the Baptist Parish Sheriff's Office deputies responded to the 2400 block of Hebert Drive in LaPlace for the report of a burglary of a residence in progress. A neighbor reported hearing a loud noise, and when the neighbor looked out to see where it came from, the neighbor saw someone walking in the neighbor's house with a flashlight.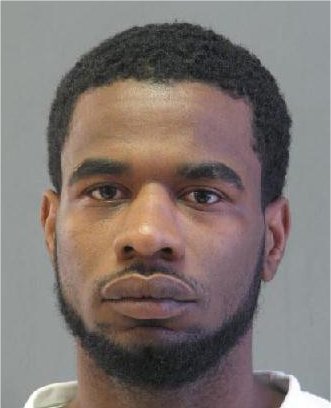 When deputies went to the residence, they saw a shattered window and the backdoor ajar. Deputies then saw a light shinning through a window and called for the perpetrator in the house to come out but to no avail. A K-9 was sent in the residence and apprehended the offender. The house was vacant due to a recent fire.
Deputies identified the perpetrator as Kewain Tripps, 22, of Williamsburg Drive in LaPlace. Tripps was arrested and booked with simple burglary of an immovable structure, simple criminal damage to property, and resisting an officer. He was also booked with parole violation and on an outstanding judicial court ordered arrest warrant for second-degree battery in an unrelated incident. Tripps remains in custody in lieu of a $32,500 bond. He was arrested 14 times in St. John the Baptist Parish since May 2008.