On Saturday, May 3, 2014, at 11:18 am, St. John the Baptist Parish Sheriff's Office deputies responded to the 200 block of East 12th Extension in Reserve for the report of gunshots fired in the area. When deputies arrived, they located two vehicles and a house that were struck by bullets. No one was injured.

Based on the findings of the investigation, detectives sought and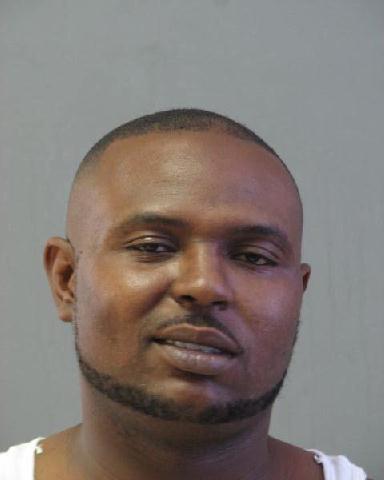 obtained a judicial court ordered arrest warrant for Joshua Jones, 27, of Homewood Place. The investigation revealed that Jones engaged in a verbal altercation with family members of the victim Jones shot April 20, 2013. (On May 2, 2013, detectives arrested and booked Jones attempted second-degree murder for that incident.) During the verbal altercation, Jones produced a handgun and fired several shots at the subjects. They fled in their car to East 12th Extension, and Jones ran through an open lot to East 12th Extension and fired several shots again at the subjects as they fled. Detectives determined that projectiles struck three vehicles and a house. No one was injured.

Detectives arrested Joshua Jones on May 9 and booked him with illegal use of a weapon and aggravated criminal damage to property. Jones remains in custody in lieu of a $75,000 bond. Jones was arrested 37 times in St. John the Baptist Parish since August 2003.

This investigation is ongoing. Anyone with information regarding this incident is encouraged to call the St. John the Baptist Parish Sheriff's Office TIPS line at 985-359-TIPS or Crimestoppers at 504-822-1111. Citizens with information about this incident that call Crimestoppers do not have to testify in court and may qualify for a cash reward.