On Monday, November 3, 2014, at 10:47 pm, St. John the Baptist Parish Sheriff's Office deputies responded to the 100 block of Dove Street in LaPlace for the report of a shooting. Responding deputies located the victim in the driveway of a residence on Hawk Street. Deputies identified the victim as a 46-year-old female. She sustained multiple gunshot wounds in the torso, and EMS transported her to LSU Medical Center where she remains in critical condition.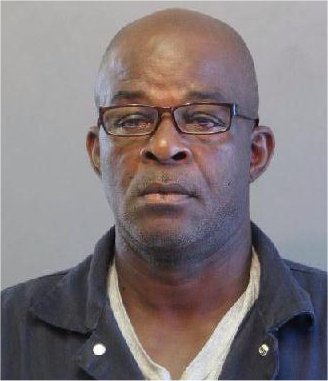 Dennis Johnson

Witnesses identified the shooter as Dennis Johnson, 56, of LaPlace. Witnesses told investigators that the victim and Johnson both lived in the Dove Street residence. The victim and Johnson were arguing about money that Johnson owed the victim when he pulled out a handgun and shot the victim. He fled the scene on foot. Investigators searched the area for Johnson to avail.
On Tuesday morning at 6:31, deputies responded to the area near the intersection of Dove Street and Cardinal Street for the report of a man covered with mud walking in the area. Responding deputies located the man who they identified as Dennis Johnson. Upon contact with Johnson, deputies saw that Johnson had a cut on his head, and he told deputies that his shoulder hurt. EMS transported Johnson to Ochsner Medical Center in Kenner for treatment.
Detectives are currently preparing an arrest warrant for Dennis Johnson for attempted murder for judicial court approval. Upon his release from the hospital, deputies will arrest Johnson on an outstanding contempt of court attachment for traffic violations.
This investigation is ongoing. Anyone with information regarding this incident is encouraged to call the St. John the Baptist Parish Sheriff's Office TIPS line at 985-359-TIPS or Crimestoppers at 504-822-1111. Citizens with information about this incident that call Crimestoppers do not have to testify in court and may qualify for a cash reward. Citizens can also submit tips on the Sheriff's Office website at http://stjohnsheriff.com/submitatip.php.