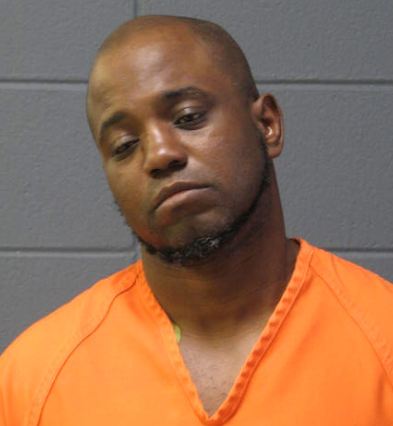 On Tuesday, February 3, 2015, at 10:52 am, St. John the Baptist Parish Sheriff's Office deputies responded to the 500 block of Central Avenue in Reserve for the report of an aggravated burglary.
The 53-year-old female victim told deputies that when she walked in her 82-year-old mother's house, a male subject grabbed her from behind and choked her with the scarf that she was wearing. He threatened her with a screwdriver while telling her that he wanted her money. After being forced to the floor, she surrendered a sum of cash to the perpetrator. Her mother walked in the kitchen area, and the offender fled from the back door of the residence. The victims provided deputies with a description of the assailant and the clothes that he was wearing.
Deputies in the area saw a subject matching the description of the perpetrator and a foot pursuit ensued. Deputies apprehended the perpetrator on East 14th Street. Detectives identified the offender as Clarence Bolden, 42, of Beech Grove Drive in Reserve.
Detectives arrested Clarence Bolden and booked him with home invasion (two counts) and resisting an officer. Bolden remains in custody on a $201,500 bond and a probation/parole hold. He is the prime suspect in two other recent home invasions on Central Avenue in Reserve.
Detectives arrested Bolden in 1991 for aggravated rape, armed robbery, aggravated kidnapping, and aggravated burglary. In 1992, Bolden pled guilty to forcible rape and was sentenced to 40 years of time to DOC. He was released in 2013 after serving approximately 22 years. Bolden is a registered sex offender with St. John the Baptist Sheriff's Office.
Related Releases:
Aggravated Burglary Investigations – Central Ave, Reserve (Oct. 16, 2014)

Aggravated Burglary Investigation – Central Ave, Reserve (Dec. 11, 2014)