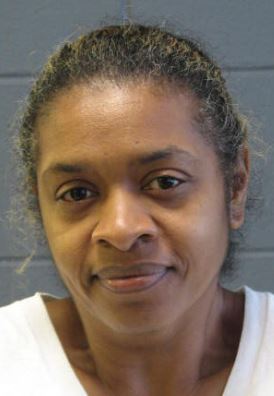 Davana Tripps
On May 7, 2015, the St. John the Baptist Parish Sheriff's Office Detective Bureau began an active investigation regarding the whereabouts and custody of an eight-year-old girl. The mother of the child reported that since the incarceration of the child's father, Kerry Clofer, 26, in Calcasieu Parish in March of 2014, the child was in the custody of her paternal grandmother, Davana Tripps, 42, and aunt, Kerrian Clofer, 26. The 14th Judicial District Court of Louisiana granted Kerry Clofer sole custody of the child in August of 2013, but an appeals court vacated and remanded custody of the child in June of 2014 granting custody to the child's mother. Her attempts to retain custody of her child from Tripps and Kerrian Clofer failed.
Detectives spoke with Tripps and Kerrian Clofer, but they refused to cooperate with detectives in the investigation. They acknowledged that they knew the whereabouts of the child and were aware of potential criminal charges for knowingly keeping the minor child from her legal guardian.
With the assistance of the Louisiana State Police and the Calcasieu Sheriff's Office, the child was located at Kerrian Clofer's residence in Calcasieu Parish on May 14. The child was taken to a Lake Charles area hospital for treatment for injuries consistent with severe child abuse and neglect, to include fractured bones, burns, and failure of organs due to malnutrition and starvation. Clofer was arrested and booked in Calcasieu Parish.
The investigation in St. John the Baptist Parish revealed to detectives that Davana Tripps severely abused the child while in her custody at Tripp's residence in the 1600 block of Yorktowne Drive in LaPlace. Tripps lives at the residence with her husband and their two juvenile sons. Her two sons are in good health and now are in temporary custody of the State.
Detectives arrested Davana Tripps and booked her with aggravated second-degree battery, second-degree cruelty to a juvenile, aggravated kidnapping of a child, and false imprisonment. She remains in custody in lieu of a $153,500 bond.
The investigation is ongoing. Detectives will seek additional arrest warrants if the findings of the investigation warrant it.
See Related Release: Kerrian Clofer Arrested for Second-Degree Kidnapping