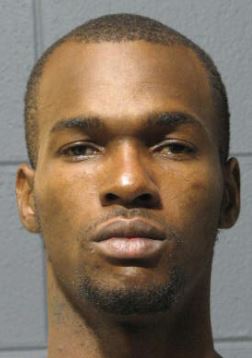 Patrick Pittman
On Friday, July 3, 2015, at 10:05 pm, St. John the Baptist Parish Sheriff's Office deputies responded to a residence in the 2900 block of Yorktowne Drive in LaPlace for the report of male subject attempting to make entry to a residence. When a deputy arrived and entered the residence, he saw a man hitting and kicking a woman. When the man saw the deputy, he ran toward the deputy, hit him in the face, and fled out the front door. Responding deputies saw the perpetrator flee the residence, and after a brief struggle, deputies arrested him. Deputies identified the perpetrator as Patrick Pittman, 31, of Kenner.
The female victim told deputies that Pittman, her ex-boyfriend, entered in the house through a rear window. She refused medical attention.
Deputies arrested Patrick Pittman and booked him with home invasion, domestic abuse battery, battery of a deputy, flight from a deputy, and resisting a deputy with force or violence. He remains in custody in lieu of a $20,000.00 bond.