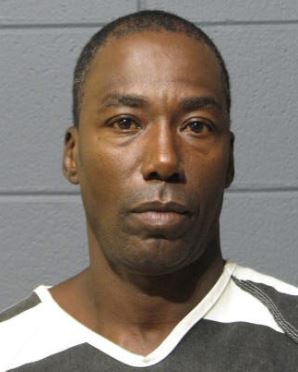 Howard Burl Jr
On July 23, 2015 at approximately 3:09pm, Detectives with St. John Parish Sheriff's Office Narcotics Bureau conducted a traffic stop in conjunction with an active narcotics investigation in the 4000 block of Hwy 44 in Mt. Airy.
Pursuant to the traffic stop Detectives arrested Howard Burl Jr., 51 of Edgard, LA, who was in possession of approximately 4 grams of Crack Cocaine and approximately 4.7 grams of Cocaine. During this investigation Detectives also recovered approximately 5.4 grams of Marijuana and a loaded Smith and Wesson .38 caliber revolver.
The traffic stop lead to Narcotic Detectives obtaining a search warrant at Mr. Burls residence located in the 1100 block of Hwy. 18 in Edgard, LA. Narcotics Detectives recovered two stolen rifles, a stolen handgun, drug paraphernalia and approximately 9.2 grams of Cocaine and approximately 6.9 grams of Crack Cocaine.
Burl was arrested for the following charges: Possession of a Firearm by convicted felon, Illegal carrying of a firearm with CDS, Possession of stolen firearm, Possession with intent to distribute Cocaine, Possession with intent to distribute Crack Cocaine, Possession of Marijuana, Flight from an Officer, Obstruction of Justice, and traffic violations. Bond was set at $242,500.00
Burl has 17 prior arrests ranging from second degree murder, manslaughter, simple rape and illegal carrying of a weapon by a convicted felon.