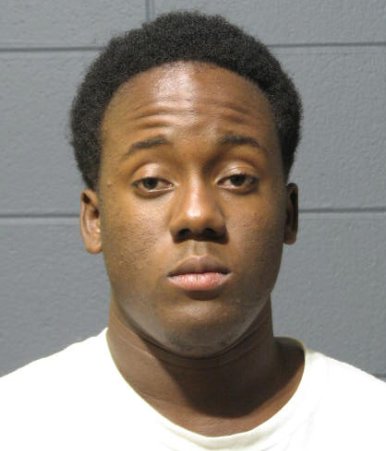 Trevor Sterling

On Thursday, July 30, 2015, at 9:21 pm, St. John the Baptist Parish Sheriff's Office deputies responded to the area of the intersection of Golfview Drive and Lafayette Drive in LaPlace for the report of two male subjects walking down the street and pulling on car door handles. When deputies arrived in the area, they saw two male teenagers, 17 and 16 years old, matching the description of the subjects that the caller provided and noticed that the teenagers appeared nervous and sweating profusely. The 16-year­old juvenile was in possession of a razor knife and a Ford key. Deputies detained the teenagers while deputies investigated the complaint and canvassed the area for possible car burglaries.

On Lafitte Drive, deputies located a vehicle with three of its four doors ajar. The homeowner said the vehicle was left unlocked. On Golfview Drive, deputies located the car that matched the key that was in possession of the 16-year-old. The owner of the car told deputies that the key and a razor knife were taken from the glove box and a CD case was missing from the car. The car's owner said the car was left unlocked. Later, deputies recovered the missing CD case on Lafayette Street.
Based on their findings during the investigation, deputies arrested Trevor Sterling, 17, and booked him with simple burglary (2 counts) and contributing to the delinquency of a juvenile. Sterling remains in custody. His bond has not been set. Deputies also arrested the 16-year-old juvenile and booked him with simple burglary (2 counts). He is being held at the Assumption Parish Juvenile Detention Center.