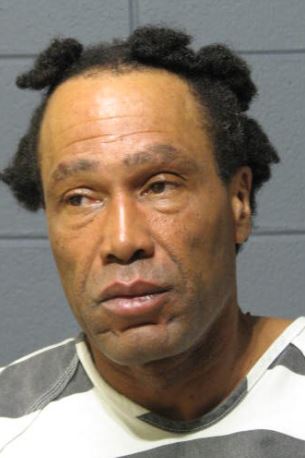 Randy Alexis
On Thursday, December 17, 2015, at 8:36 pm, St. John the Baptist Parish Sheriff's Office deputies responded to a residence in the 200 block of Marigold Street in Mount Airy for the report that Randy Alexis, 49, of Marigold Street kicked in the door and made entry in the residence. The 53- year-old female victim who was home alone told deputies that when Alexis was attempting to force the door open, she feared for her safety and fired a handgun at the direction of the door to stop the perceived threat. When Alexis made entry in the house, she retreated to the bedroom. After Alexis fled the residence, the victim went to her neighbor for help. The victim was not injured.
Deputies located Alexis at his residence and detained him without incident. Alexis sustained no gunshot but had scratches and superficial cuts to his hands apparently from broken glass from the door. Deputies arrested Randy Alexis and booked him with simple burglary of an inhabited dwelling, simple criminal damage to property, and violation of probation/parole. Alexis remains in custody in lieu of a $50,000 bond and a parole hold. He was arrested forty times in St. John the Baptist Parish since May 1984.
At this time in the investigation, detectives have no intention to charge the victim with anything. Detectives will present the case to the District Attorney for review.