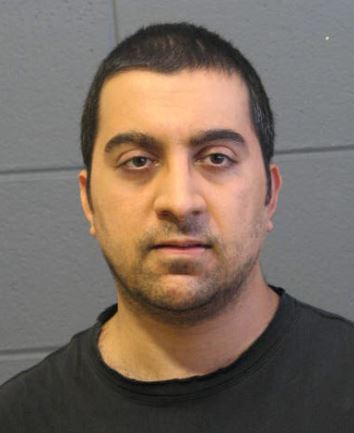 Neil Oberoi
On Saturday, January 23, 2016, at 8:02 am, St. John the Baptist
Parish Sheriff's Office deputies responded to a residence on Muirfield Drive in LaPlace for a medical call. When deputies arrived, they found a 90-year-old female unresponsive on the floor in the garage next to stairs that lead to the main house. Emergency medical services detected no vital signs, and the coroner pronounced her dead on the scene.
Neil Oberoi, 33, the grandson of the deceased, Satwant Oberoi, told deputies that he saw her on the floor at 5:00 or 6:00 Friday evening calling for help. He ignored her plea until he brought her a cup of water, a blanket, and a pillow at 1:30 in the morning. When he tried to wake her in the morning, she did not respond. He then called his father who told him to call 911.
Because Neil Oberoi did not render aid and seek help in a timely manner for his grandmother, detectives arrested and booked Neil Oberoi with negligent homicide and cruelty to the infirmed in connection with the death of Satwant Oberoi. No bond was set.