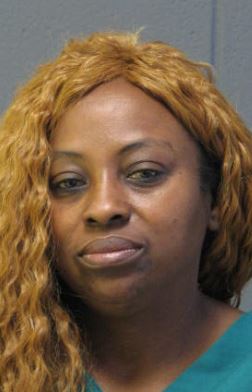 Deirdre Fleming
On Sunday, February 14, 2016, at 12:31 am, St. John the Baptist Parish Sheriff's Office deputies responded to Kenny's R&B Club, 403 East Airline Highway in LaPlace for the report of a patron being hit in the face with a beer bottle. Emergency medical services treated the 46-year-old male victim on the scene for lacerations, but he refused transportation for additional medical treatment.
The victim told deputies that he was standing at the bar when Deirdre Fleming, 49, of Garyville hit him with a beer bottle. When asked his association with Fleming, he told deputies that she is a "used to be friend". She fled the area before deputies arrived.
Deputies obtained a judicial court ordered arrest warrant for Deirdre Fleming for aggravated battery and arrested her without incident at her residence in Garyville Monday morning. Fleming was released from custody Monday on a $10,000 bond.