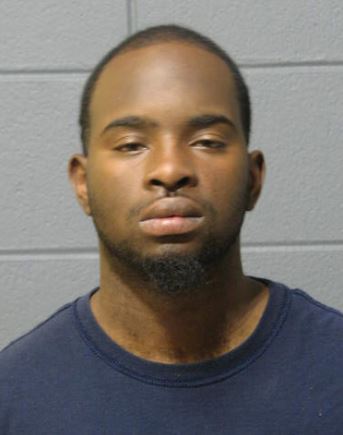 Dequan Brown
The St. John Sheriff's Office is seeking assistance from the public in identifying suspects involved in an armed robbery on Friday, February 26, 2016 in Reserve. The Sheriff's Office received a call for service in reference to an armed robbery on East 14th Street in Reserve. The victim involved in the incident stated she and her juvenile children were attempting to sell clothing and other types of apparel to a potential customer. When the victim made contact with which she thought was potential customers, she was informed that it was a "stick up" and then three subjects produced handguns and robbed the victim at gunpoint. The suspects got away with all of the victim's clothing and other types of apparel.
The victim was able to provide detectives with a description of the alleged three suspects. During investigation of the case, detectives obtained a lead that resulted in the arrest of Dequan Brown, Age 21, of 8792 Houma Dr, LaPlace, and the recovery of some of the items stolen from the victim. Brown was charged with Armed Robbery, Illegal Possession of Stolen Things, and Possession of a Firearm by a convicted felon, and Violation of Probation/Parole.
Detectives continue to follow-up on additional leads to identify the remaining suspects. Anyone with information about this investigation is encouraged to call the St. John the Baptist Parish Sheriff's Office TIPS line at 985-359-TIPS or Crimestoppers at 504-822-1111. Citizens with information about this incident may remain anonymous and may qualify for a cash reward. Citizens can also submit tips on the Sheriff's Office website at https://stjohnsheriff.org/crime-arrests/crime-tips/">https://stjohnsheriff.org/crime-arrests/crime-tips/.