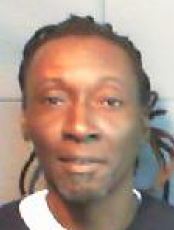 Richard Hamilton III
On September 1, 2016, at 10:02 pm, St. John the Baptist Parish Sheriff's Office deputies responded to the Faze II Barber Shop in the 1700 block of Carrollwood Drive in LaPlace for the report of a disturbance. Upon arrival, deputies spoke with the 34-year-old female victim who told deputies that she was at the daiquiris shop in the 600 block of West Airline Highway in LaPlace when Richard Hamilton III, 50, approached her and accused her of taking his money. He yelled at her, forced her in his truck, and drove to the barbershop where Hamilton worked.
They both went in the barbershop, and Hamilton locked the door. He punched the victim in the face and told her to strip. Fearing the possibility of further injury, she complied with his demand taking off all her clothes so that Hamilton could see that she did not have his money. He removed a knife from her purse and smiled as he looked out the window. Fearing that Hamilton was either going to cut her with the knife or rape her, she ran out the back door of the barbershop and called the Sheriff's Office for help. Hamilton fled the scene with the victim's purse.
Detectives obtained an arrest warrant for Richard Hamilton III for simple kidnapping, false imprisonment – offender armed with a dangerous weapon, simple battery, sexual battery, and theft. Deputies arrested Hamilton at the barbershop without incident on September 7. He was released from custody September 8 on a $35,400 bond.