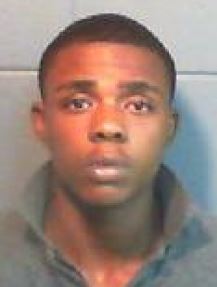 Donte Labranche
On Sunday, October 30, 2016, at 5:13 am, St. John the Baptist Parish Sheriff's Office deputies responded to a residence in the 100 block of River Pointe in Reserve for the report of a vehicle burglary in progress. Upon the deputies' arrival, they saw that the owner of the vehicle had the perpetrator detained on the ground. No one was injured during the incident.
The 43-year-old male victim told deputies that when he was leaving for work, he saw the perpetrator in the passenger seat of his vehicle. He detained the perpetrator and called the sheriff's office.
Deputies identified the perpetrator as Donte Labranche, 18, of LaPlace and arrested him. Deputies recovered gray FC blue-tooth earphones that were stolen from the vehicle.
Donte Labranche was booked with simple burglary of a motor vehicle. He remains jailed in lieu of a $15,000 bond and a Louisiana Probation and Parole hold. Labranche was arrested in St. John the Baptist Parish four times since June 2015 for shoplifting, simple burglary of a motor vehicle (five counts), and aggravated battery.