Reprint from

Published Saturday, November 12, 2016
With Thanksgiving Day right around the corner, we ponder on what we are thankful for?
Is it good health, a good job or a simply good friends and family?
At St. John Sheriff's Office, we have a lot to be thankful for. This year we had almost 50 parties on Night Out Against Crime.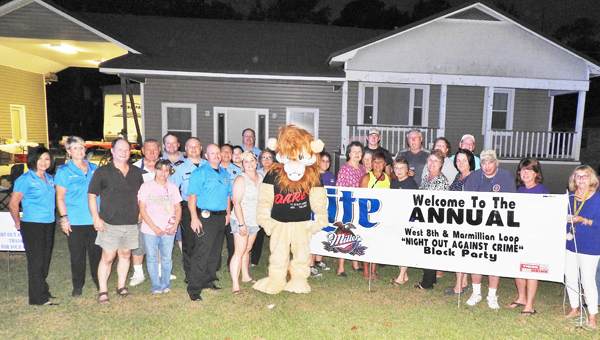 Folks prepared food and drinks with their neighbors, and officers were greeted with great food, good conversations and plenty of photos.
Our yearly average on this night is probably one of the best averages in the State of Louisiana.
We are also thankful for our schools who continue to keep our officers involved with the kids in the parish by inviting us in for a little friendly competition on the volleyball court, K9 demonstrations, guest speaking engagements and, most recently, officers who dressed as superheroes for Halloween and visited the students at Pre K.
I encourage the school system to help us maintain a good rapport with our youth by calling us to be involved in the school activities.
Recently we started our bullet proof vest fund drive again.
Four years ago we collected enough donations to outfit the entire department, including K9, with level 2 vests and level 3 for our Crisis Management Unit.
Again this year, SJSO is thankful for businesses, industry, home owners associations, churches and individuals contributing to this worthy cause.
SJSO is currently planning a Sponsorship Banquet, where those who donate will be able to personally present an officer with a bullet proof vest.
I am not the only one who is so thankful for no hurricanes in St. John Parish this season. I am even more thankful that SJSO had the resources to assist those flooded from the heavy rains in our neighboring parishes this past summer.
They have certainly been present in our time of need.
As we do annually, SJSO will be out in the parking lots of the shopping centers from Thanksgiving until New Years Day for extra visibility and protection.
Some negative feedback about this program is that too many police officers riding around was bad and gave people the idea that we have too much crime. However, the positive feedback we get from citizens is tremendous, especially from moms that have a shopping cart full of groceries or small children to be secured in car seats.
A slow passing officer can make sure they are safe, secure and on their way.
I want to take a moment to recognize all the current and former members of the military. Friday, Nov. 11 we celebrated Veterans Day.
We should all be thankful for the sacrifices made by the military. We live in the greatest country in the world, and our freedom was not free.
Thanks to all of the citizens who did and still have blue porch lights to show support for our police officers. They work hard to earn your support.
And finally announcing, SJSO will also be feeding our Senior Citizens on Tuesday, Nov. 22 at Regala Gym. Of course there will be bingo, door prizes, a visit by Santa and other special guests.