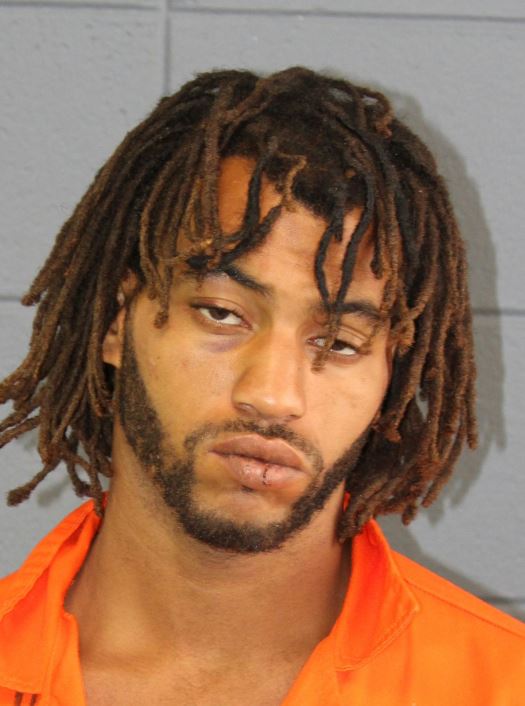 Michael Kendrick
On Thursday, April 27, 2017, at 11:48 am, St. John the Baptist Parish Sheriff's Office deputies responded to the intersection of English Colony Drive and Revere Drive in LaPlace for multiple reports of gun shots heard in the area and the report that a subject was shot. The 22-year-old male victim was transported in a privately owned vehicle to the emergency room at the Ochsner River Parish campus and transferred to a New Orleans area hospital for additional medical treatment. He remains hospitalized recovering from injuries sustained in the shooting.
Based on witness accounts and video evidence gathered during the investigation, investigators identified Michael Kendrick, 24, of LaPlace as the suspect for the shooting. Within hours of the reported shooting, deputies located and detained Kendrick in the parking lot of a neighboring apartment complex. When apprehended, Kendrick was in possession of a stolen firearm.
Detectives arrested Michael Kendrick and booked him with attempted first-degree murder, aggravated assault with a firearm, illegal possession of a stolen firearm, possession of a firearm by a convicted felon, and an outstanding probation warrant. He remains in custody in lieu of a $505,500 bond.