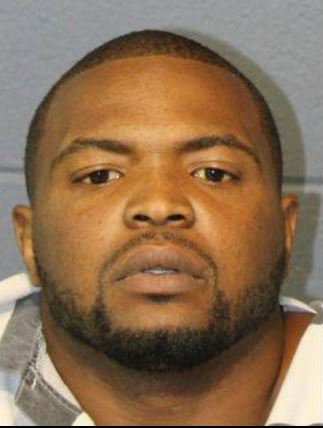 Robin Carter
Robin Blake Carter, 25, of Edgard, was arrested in connection with an incident resulting in an officer-involved shooting on Monday, May 29, 2017. On May 29, 2017, about 1 a.m., deputies responded to the 200 block of E. 6th Street in Edgard in reference to crowd control at Bozy's Bar. The officer, identified as Deputy Antwan Johnson, was initially conducting crowd control when he observed a handgun along the front waistband of a male subject, later identified as Carter.
Through investigation, officers learned that when the deputy approached Carter and questioned him about possessing a handgun, Carter fled on foot. After a brief foot pursuit, the officer was attempting to detain Carter when he was able to flee again. As he fled, he reached inside his waistband for the handgun. The officer fired at the subject, hitting him in the thigh. Officers recovered the handgun in Carter's pants. Emergency medical services arrived on scene and rendered aid to the suspect then transported him to a local hospital for further treatment, then he was airlifted to a New Orleans hospital. He was treated for a gunshot wound to the thigh and released. The officer was treated for a fractured hand at a local hospital and released. No other injuries were reported. A review of Carter's criminal history showed previous felony charges for aggravated assault with a firearm, aggravated second degree battery and offender armed with a dangerous weapon. On May 31, 2017 he was additionally charged with Judicial Judge warrant I17003826 issued for: 14:69.1 – ILLEGAL POSSESSION OF STOLEN FIREARM
Based on investigation, a judicial warrant was obtained and Carter was arrested Monday, May 29, 2017 and booked with felony second degree battery, felony resisting an officer with force or violence, felony possession of firearm/carrying a concealed weapon by a convicted felon. He is being held in custody in lieu of a $55,000 bond.