Reprint from

Published Saturday, June 10, 2017
Tom Peters, a business management guru once said, "Good Leaders do not create followers. They create other good leaders."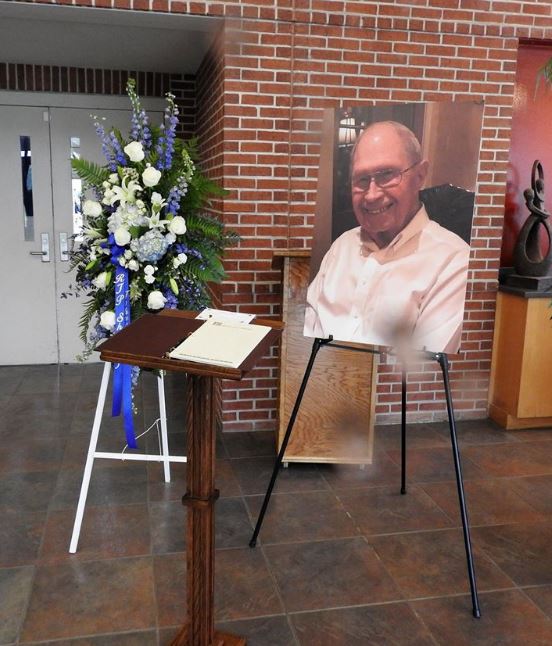 Sheriff Lloyd B. Johnson started my career with St. John Sheriff's Office on Feb. 1, 1988, and it was on the day of his funeral that I finally found out what the B stood for.
I also learned that Sheriff Johnson was a former cheerleader, which now makes perfectly good sense!
There is not much that I can say here today that many of you don't already know. I've read hundreds of comments on Facebook about how Sheriff Johnson was an accomplished man, a family man, a friend, a caring guy, one who was kind, polite, humbled and considerate … and all of those things are true.
Sheriff Johnson took a department with extremely limited finances and resources and worked to create a strong unit of law enforcement. He must have had daily mentally exhaustive challenges but he never really showed it.
But when he was upset or frustrated … you knew it for sure! He was the only Sheriff I knew that drove a Lincoln Town car. Walking Tall was driving tall!
As an employee of Sheriff Johnson, he always encouraged us to do the best job every day. And, you wanted to do your best for him because he was that type of man who noticed when you did your job well. His approach and style made you want to please him.
His success was our success. He was not a boss that constantly said GO! He said LET'S GO! The bottom line, ladies and gentlemen, is that Lloyd B. Johnson was a man who wanted others to succeed by showing them the way and not just telling them what to do. He wasn't just the Sheriff, he was our friend.
Sheriff Johnson demonstrated loyalty and, more importantly, compassion to his family, the citizens and the St. John Sheriff's Office. He lived by love that was clearly on display.
Many people say that he was at every funeral and every wedding in the Parish. And I don't know how he did it, but I certainly know that he was present for every invitation I ever sent him from my daughter's christening to my wife's 40th birthday party.
He was there for me long before I was sheriff material and long after he retired from being sheriff. So I know that he was supportive of many others.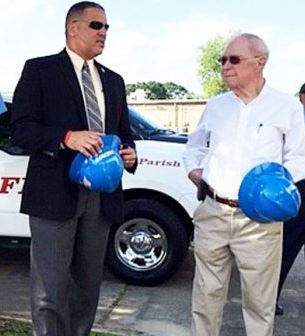 Sheriff Johnson will be remembered for years to come, and I am going to make sure that happens with the completion of the St. John Sheriff's office Training Facility to be named in his Honor.
We will forever acknowledge and appreciate the time, effort and sacrifice Sheriff Johnson gave to make St. John Parish a safer place to live!
A special thanks goes out to St. Charles Parish Sheriff's Office, Jefferson Parish Sheriff's Office and the Louisiana State Police for all of the assistance provided with Honor Guard and motorcycle escort.
Finally I would like to say job well done to the men and women of the St. John Sheriff's Office.
Rest in peace Sheriff Johnson … your mission here on earth has been accomplished.