Reprint from

Published Saturday, September 9, 2017
As we come to the end of nearly three quarters of 2017 I looked back to what my editorial was about last year at this time.
It was about the tragic and untimely death of Fire Chief Spencer Chauvin and his service to St. John Parish. His death has been used as a source of energy and positivity for many first responders.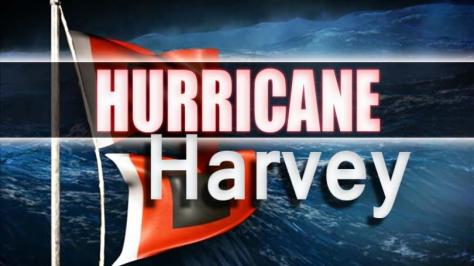 St. John Parish has named a section of Interstate 10 and the firehouse on St. Andrews Boulevard in honor of his commitment to our parish. In addition, his death has made us all a bit more conscious about our job safety.
Speaking of being cautious, here we are again in the middle of Hurricane season.
We have all become amateur meteorologists. I still wonder how Nash Roberts did it.
We did not rest until we saw what Nash had to say. He used dry erase boards with the hand drawn lines.
With current technology, we have so many lines on the map that it looks like colorful spaghetti on television. And it's nowhere near as accurate as Nash Roberts!
Last week, St. John Parish Emergency Operations Center had so many briefings that we lost track of the pleasantries of "hello" and "goodbye" to each other knowing that we would return shortly for the next update from the National Weather Service.
Despite it being a beautiful day in our parish, we still filled more than 20,000 sand bags because of a Category 3 storm in the Gulf of Mexico.
All representatives of all government entities were on full alert preparing for the unknown. I put all departments on notice, cancelled all vacations and we made the checklist of equipment, fuel, food, gear, manpower, etc.
By the Grace of God, Harvey spared our parish. We should continue to pray for the 2017 Hurricane season to pass the United States of America and keep Texas in our prayers.
Many people helped us in our time of need and SJSO recently sent our Search and Rescue Team to help in the efforts in Port Arthur, Texas. The Search and Rescue mission is complete and we may be returning to help with law enforcement in damaged areas in the future.
After Hurricanes Katrina, Isaac and Harvey, I think Aug. 29 should be a National day of Prayer from now on!
For the most part, St. John Parish is back to normal. September means football season, people leaving their cars unlocked, handicapped parking violators and, yes, even school zone speeders. Yes we are aware and yes we will be watching.
The construction of the new SJSO training facility is currently underway and the proposal for the West Bank Substation is one topic on the Sept. 12 council meeting agenda to be held on the West Bank.
I invite you to attend the meeting to see our plans for the West Bank come into fruition.
Stay Safe! Stay Alert! Stay Informed! And let's have some football!