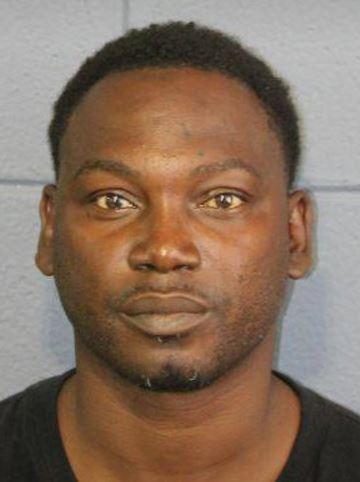 Derrel Joseph
Derrel Joseph, 38, of Reserve, a convicted felon wanted on illegal drug and stolen firearm charges, was arrested September 14, 2017 following a vehicle pursuit initiated by the St. John Parish Sheriff's Office and Louisiana State Police. SJSO Special Operations officers attempted to initiate a traffic stop on a vehicle in the 1800 block of West Airline Highway in LaPlace. Joseph, the driver of the vehicle, initially stopped for officers only to discard narcotics out of the window of the vehicle. He then proceeded to Belle Terre Boulevard to Interstate 10 and 310. During the pursuit, which ended on River Road near Sugarhouse Road in Luling where Joseph was apprehended, two SJSO police units were involved in a minor crash at I-310. One officer was transported to a local hospital where he was treated and released. The St.Charles Parish Sheriff's Office also assisted in the pursuit.
Joseph had an active warrant issued by the Special Operations Division stemming from a May arrest in which Joseph was apprehended with over 5 ounces of heroin and a firearm. Further investigation revealed that the firearm was stolen, and detectives obtained a court authorized arrest warrant for Joseph. Pursuant to his arrest yesterday, detectives with the Special Operations Division conducted a court authorized search warrant on the vehicle and recovered an additional half ounce of heroin. Joseph had been released from jail May 17 on a $32,046.78 bond. The SJSO is grateful to the SCSO and LSP for their assistance during this incident.
Joseph was booked with two counts of aggravated flight from an officer, two counts of aggravated assault and being a fugitive from another agency at the St. Charles Parish Nelson Coleman Correctional Center. He is being held in custody in lieu of a $150,000 bond.