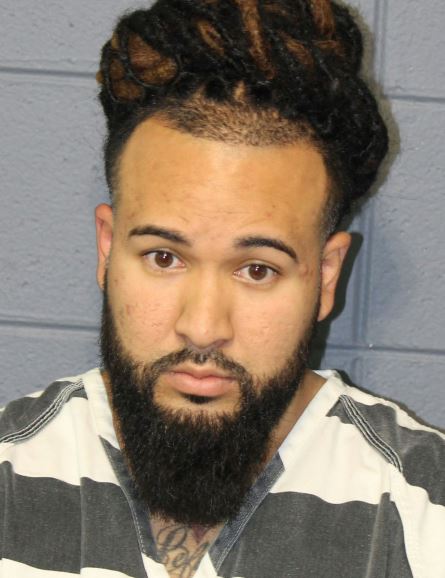 Fernando Lanza
Fernando Gustavo Lanza, 26, of New Orleans, was arrested Friday, January 5, 2018 on drug charges including bringing contraband into the jail.
On January 5, 2018, about 8:50 p.m., deputies responded to the 2500 block of North Sugar Ridge Drive in LaPlace in reference to a subject sitting inside a truck smoking marijuana and possibly selling narcotics. Upon arrival, deputies located the subject inside the truck, with the odor of marijuana emanating from it. As the subject exited the vehicle upon deputies' request, the driver identified as Fernando Gustavo Lanza locked the doors and refused to allow deputies entry. Upon investigation, deputies observed on the center console a clear glass mason jar filled with marijuana. After Lanza was detained, he agreed to unlock the doors and allow deputies to search the truck. Upon searching the vehicle, deputies recovered six grams of marijuana inside the glass jar as well as two marijuana cigarettes. Lanza admitted that the drugs were his. Upon booking Lanza, Corrections officers recovered a plastic bag with about 28 grams of marijuana and 18 hydrocodone pills and 3 half pills of hydrocodone, after Lanza attempted to conceal the marijuana and pills on his person.
"It is good to see patrol units respond and react to this investigation and not rely on another division to come in and take over," Sheriff Mike Tregre said. "This is simply good police work."
Sheriff Tregre continued, "I would also like to commend Correctional staff officers for doing a very good job performing their duties. This is a total team effort."
Lanza was booked with possession of hydrocodone (felony), possession with intent to distribute marijuana, taking contraband to/from a penal institution prohibited (felony) and possession of marijuana 1st offense (misd). He was released January 6, 2018 on a $32,500 bond.