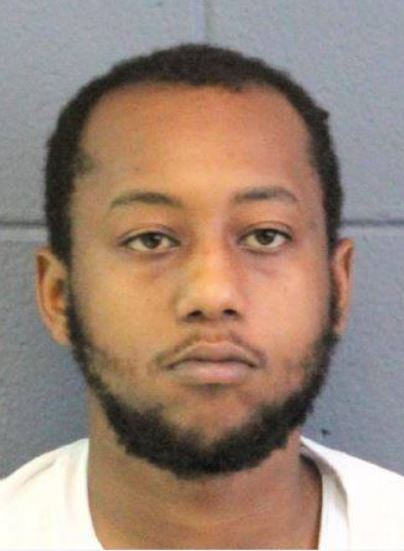 Kornell Joseph Jr.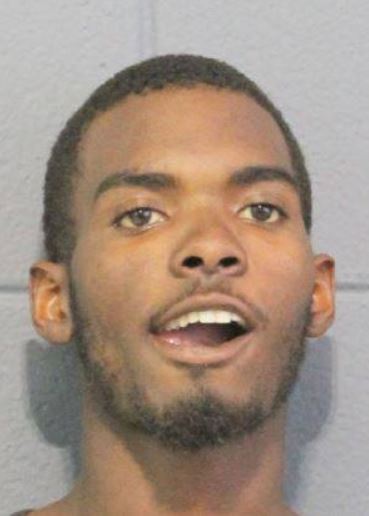 Lyndell Davis
Kornell Kondran Joseph Jr., 21, of Lutcher, and Lyndell Cardez Davis, 22, of LaPlace were arrested Tuesday, October 16, 2018 on illegal weapons and other charges following a traffic stop in LaPlace.
On Tuesday, October 16, 2018, about 11:40 a.m., the St. John Parish Sheriff's Office Special Operations Division was conducting patrols in the Sugar Ridge area in LaPlace.
Officers attempted to initiate a traffic stop on a vehicle that failed to stop at stop sign at the intersection of South Sugar Ridge Drive and North Sugar Ridge Drive, but the driver refused to stop. Eventually, the vehicle stopped at a residence on North Sugar Ridge and the front passenger, later identified as Davis, exited the vehicle and began to walk away from the vehicle. Detectives ordered Davis to get back in the vehicle. Davis refused and continued to walk toward a residence. Detectives made contact with Davis and detained him. As Davis was being escorted to the unit, he became physical with officers. Due to Davis' actions, the driver and another passenger in the rear seat, who identified himself as Art Walker, were ordered to exit the vehicle and were detained. At this time, officers were advised by one of the vehicle's occupants that a firearm was inside the vehicle. After observing suspicious items in the vehicle, a police K9 arrived on scene and alerted officers to the presence of narcotics. A search resulted in evidence of marijuana and the recovery of two additional firearms, one of which was stolen from St. James Parish.
Upon arrest, officers learned that the subject who identified himself as Art Walker was really Kornell Joseph Jr. A computer check revealed Joseph had two outstanding fugitive warrants issued by the St. James Sheriff Office for principal to second degree murder, inciting a felony, possession of marijuana 1st offense and possession of drug paraphernalia.
Davis was charged for illegal possession of a stolen firearm, illegal carrying of weapons ( (misd), battery of a police officer (misd) and simple criminal damage to property – under $1,000 (Misd). He is being held in custody in lieu of a $38,500 bond.